Dundee man jailed for wasting police time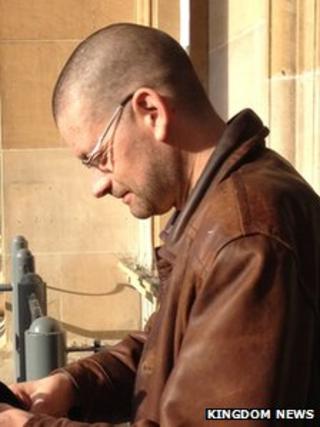 A man has been jailed after falsely telling police in Dundee his girlfriend had attacked him with a knife, prompting an armed police response.
Peter Leith called Tayside Police at 09.30 on 22 July claiming his partner Sandra Piggott had held a knife to his throat and threatened to slit it.
At Dundee Sheriff Court the 46-year-old admitted a charge of wasting police time after making the story up.
Sheriff Richard Davidson jailed Leith for three months.
The court heard officers had raced to the property in Dundee's Hepburn Street supported by a united armed with guns.
Inconsistent statements
Leith continued to claim he had been attacked, prompting officers to take Ms Piggott into custody.
But they later noticed inconsistencies in his statements and Leith admitted he had made the story up.
Fiscal depute Donna Davidson told Dundee Sheriff Court: "The pair had been in a relationship for approximately three years.
"It was 09:30 when the accused contacted force control claiming he had been assaulted by her holding a knife to his throat.
"Two officers attended and at this time the on duty firearms unit also attended because of the mention of a knife."
Ms Davidson told the court Ms Piggott had given a different account of events to officers.
Differing accounts
She said: "Upon attending she stated that the accused had held the knife to his own throat.
"She was taken to a separate room and talked to two officers while the accused was spoken to by two other officers."
The court was told a subsequent statement was taken from the accused and a number of inconsistencies were noted and it was believed he was lying.
Ms Davidson said: "He thereafter stated that he had in fact been lying and had held the knife to his own throat and that it had been an attempt to get her arrested."
Ms Piggot was subsequently released without charge.
Concerning lies
Sheriff Richard Davidson jailed Leith for three months.
He said: "It is a matter of considerable concern that the person that you are apparently spending your life with ends up in police custody because you told lies.
"That's an appalling thing to happen to anyone. Because a report of a knife had been made police turned out in force, entirely appropriately on what they were told, but not a word was true."
"It was you acting like an idiot, and not for the first time based on your record."