Girl charged after Blairgowrie guiser attack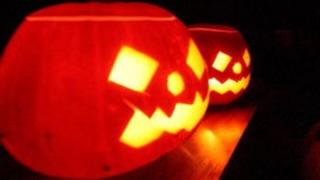 A 16-year-old girl has been charged in connection with an attack on an 11-year-old guiser on Halloween.
It is alleged that the girl jumped out of a car before running at the boy, punching him in the face and stealing his sweets and a small amount of cash.
Officers described the attack, which happened in Blairgowrie, Perthshire, as "disgraceful".
Tayside Police confirmed a teenage girl had been arrested in connection with the incident.
The boy was dressed up and going door to door with four friends from the Perthshire town's Hillview Primary School at about 20:20 on Wednesday when he was attacked.
Police said he did not require medical attention but he and his friends, all aged 11, were extremely upset.
Parents' concern
Perthshire North MSP John Swinney said he was "deeply disturbed" by the assault.
He said: "This is a great tradition and time of year for youngsters and neither they nor their parents should have to fear this type of incident."
Supt Jim Leslie, from Tayside Police, said: "The fact that somebody thought it was a good idea to assault a young boy for a handful of sweets is, quite frankly, disgraceful.
"The group of boys have been shaken by their experience, as have their families."
Local councillor Caroline Shiers said: "Halloween is a great fun night for children and I know that many local children were out guising in the Blairgowrie area."
She added: "I saw a great number myself and they all looked to be having great fun. We expect our children to be safe in quiet residential areas and not subjected to incidents such as this."