Michael Marra: Hundreds gather for songwriter's funeral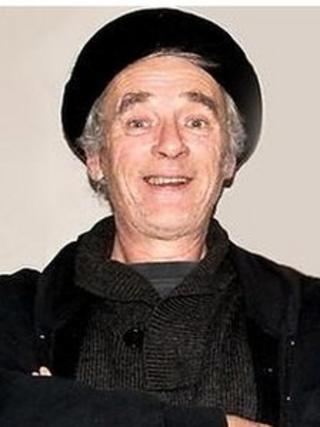 Hundreds of mourners have gathered in Dundee to pay their respects to one of Scotland's most prolific songwriters.
A service for Michael Marra was held at the city's crematorium on Tuesday afternoon.
The 60-year-old, who was a regular at folk clubs, died last week at Dundee's Ninewells Hospital. It is understood he had been battling cancer for some time.
Among the mourners were Deacon Blue's Ricky Ross and singer-songwriter Rab Noakes.
During the committal there was applause and cheering from those gathered at the crematorium, as a recording of Mr Marra's song All Will Be Well was played.
Members of Mr Marra's family gave personal accounts of him, his brother Nicholas said he had lived his life in a "remarkable, original and creative loving way".
Passionate musician
His sister Mary said: "Michael didn't want his name in lights; he wanted them in brackets as a songwriter."
Mr Marra's other brother Christopher told mourners of a man who was passionate about his music and the direction he wanted to take it in.
He said: "At the start of his career, Michael's publisher said they didn't want too many Scottish songs and he responded by making an album entirely made up of Scottish songs."
Mr Marra, who was born and raised in the city's Lochee area, is survived by his wife Peggy and his children Alice and Matthew.