Dundee International Book Prize won by Jacob M Appel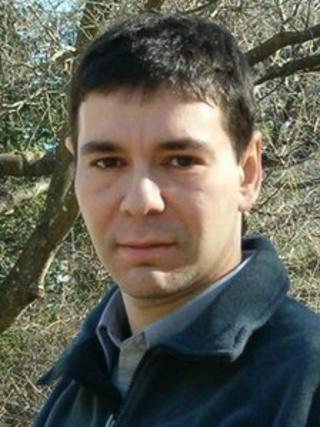 A novel satirising America's response to the 11 September terrorist attacks in 2001 has won the UK's largest prize for unpublished authors.
Jacob M Appel, from New York, beat 474 other entries to win this year's Dundee International Book Prize.
Mr Appel finished 'The Man Who Wouldn't Stand Up' in 2004 and has spent eight years trying to get it published.
As the competition's winner, he has been awarded a £10,000 cash prize and a publishing deal.
A total of 475 entries were submitted for the competition, which is now in its eighth year.
Sharp satire
The judging panel, comprising of actor Stephen Fry, authors Philip Pullman and Alan Bissett and literary agent Jenny Brown, eventually settled on Mr Appel's novel.
His book is described as a "sharply observed post-9/11 satire about patriotism, politics and the media".
The comedy tells the story of a mild-mannered man who accidentally sparks a major incident in the United States by refusing to stand for the national anthem at a baseball game.
The New York writer is already a successful botanist, renowned bioethicist and even practices psychiatry at the city's Mount Sinai Hospital, but despite his successes in those fields, he said finding a publisher was a huge challenge.
Too political
He said: "At the time, I did not think that it would take me another eight years to find a publisher.
"I came close many times, but American publishers appeared to fear the political content of the work and several of them admitted this candidly or even asked me to "sanitize" the novel."
"One of the great benefits of the Dundee Prize is that it draws an international pool of writers. We live in a far too insulated literary world here in the US, so it is exciting to be part of the international literary community."
Mr Appel's book will now be published by Glasgow firm Cargo. Their managing director Mark Buckland said he was delighted with the success of this year's competition.
"Exceptionally funny"
He added: "The judging panel must have had a very difficult time picking the top three from so many accomplished novels but we're delighted and honoured to be publishing a winner like Jacob.
"It's an exceptionally funny novel that exposes the hypocrisy and absurdity of the American media and is a major achievement."
Will Dawson, convener of Dundee City Council's city development committee said: "The Dundee International Book Prize is now firmly established on the literary prize map.
"It continues to help build Dundee's growing and impressively varied, cultural reputation."