Ex-soldier who attacked mother in Dundee home is jailed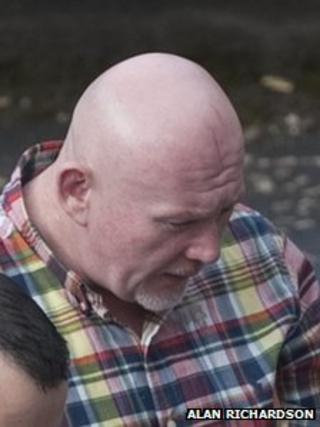 An ex-soldier who claimed an "entity" told him to attack his 71-year-old mother in her Dundee home has been jailed.
Scott Maich earlier pleaded guilty to a charge of assault to injury, which took place on 25 July.
Dundee Sheriff Court was told he had grabbed the pensioner by her throat before dragging her to the ground.
Jailing Maich for 10 months, Sheriff George Way described the assault as nasty and unacceptable.
Maich, who spent 20 years in the army, had further admitted a string of other charges, including two of behaving in a threatening and abusive manner, one of police assault, one of breach of the peace and one of possessing cocaine.
Shocking actions
At an earlier hearing John Hall, who previously represented Maich, told the court that he had been drinking heavily on the night of the attack.
He said: "In the light of sobriety he was astounded, shocked and this morning he used the word 'horrified' by what he had done to his mother.
"He believes there was some entity in the house directing him to do this.
"He can't reconcile his actions that night with 20 years of service in the military."
'Clean start'
He said people who are prone to such violence do not tend to rise to the rank of a non-commissioned officer, nor would they have served in every theatre of conflict the British army has served in in the past two decades.
Sheriff George Way jailed Maich for a total of 10 months and told him he needed to make a "clean start" on his release.
Passing sentence, he said: "This is a very nasty assault on someone Mr Maich was meant to have respect for and someone who was 71.
"You have continuing problems and I've come to the conclusion that the way forward is to impose a custodial sentence.
"Ultimately it is unacceptable to assault a vulnerable victim like your mother."