Stirling researchers to study dream fulfilment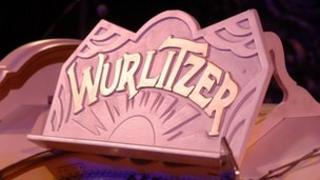 The University of Stirling is to look into the impact fulfilling the dreams of seriously ill children has on them and their families.
Working with the charity Dreams Come True, researchers will study what difference 'dream' experiences make to children with life-limiting conditions.
The team led by Dr Liz Forbat said there was a lot of anecdotal evidence but no scientific studies.
The project will last for three years.
Dr Forbat, who is reader and co-director of the Cancer Care Research Centre at university's School of Nursing, Midwifery and Health, said they were working from scratch.
Positive feedback
She said: "There have been no previous studies carried out in this field so we are in the early stages of understanding what happens when these children and young people have a dream fulfilled.
"Dreams Come True has had a lot of feedback from parents telling of the many ways that a dream experience has helped their child. These families also speak of the positive effects this had had on their own lives.
"The charity wants to better understand the outcomes of dream fulfilment and the impact across the whole family."
Dr Forbat added: "The study reflects that Dreams Come True takes seriously the need for evidence into the impact of these types of services on the families involved."
Dreams Come True is a children's charity serving families across the UK.
Better understanding
Children and young people aged two to 21 can apply to the charity to have a dream fulfilled. The dreams range from meeting a celebrity hero to playing the Wurlitzer organ in the Tower Ballroom in Blackpool.
The charity said there needed to be greater understanding about the way in which fulfilling a dream appeared to provide a positive focus, empowered families and gave renewed strength to deal with chronic illness and bereavement.
Chief executive of the charity, Peter Newman said: "We believe passionately in the power of dreams to inspire, motivate and empower children and young people with life limiting and life threatening conditions.
"Our partnership with the prestigious Cancer Care Research Centre at the University of Stirling will enable us to begin creating the evidence base that will inform and support all the organisations working towards better services in the paediatric palliative care sector.
"We believe that this research will enable us to demonstrate to everyone who supports the charity the powerful impact of what we can achieve with their help."