Angus Council considers closing plays areas and toilets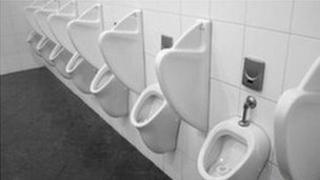 Angus Council could close up to 15 public toilets and 50 play areas in a move that could save the authority almost £115,000 a year.
A report before the Neighbourhood Services Committee said the plans were based on keeping facilities at a high standard, not a need for financial savings.
A public consultation on the closures has been launched.
If approved, Angus Council would retain 30 public toilets and 50 play areas.
The report by the council's director of neighbourhood services recommended the proposals, claiming they would ensure improved standards and a level of service in keeping with the public's expectations for public conveniences in the 21st century.
It added that the plans would also see "superloos" created in each of the council's burghs.
Annual savings
Each superloo would have a full-time attendant for ensuring a "continual and satisfactory state of cleanliness" and also prevent vandalism.
The report said scrapping the 15 toilets would save the authority £15,000 in building costs a year and another £68,000 in cleaning.
Meanwhile councillors were also told cutting the number of play areas in half would save Angus Council £31,500 a year.
The director's report said there were several play areas that no longer met current standards, were un-economic to repair and did not provide today's expectations of play value.
Most of the play areas marked for closure are in housing and minor parks. None of the council's bigger facilities would be affected.