New care home in Dundee to create up to 60 jobs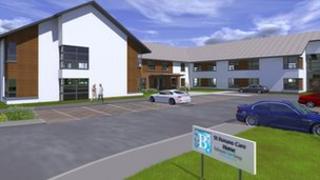 A new care home is to open in Dundee, creating up to 60 jobs.
The Balhousie Care Group's £5m development on Dalkeith Road will open on Monday.
St Ronan's Care home, which has 66 bedrooms, has been built on the site of a former office which was demolished to make way for the new facility.
The Balhousie Care Group has facilities in Perthshire, Dundee, Fife, Angus and Aberdeenshire which house about 900 residents.
Tony Banks, chairman and founder of the group, said the home, which will offer both nursing and residential care, was a significant investment.
He said the jobs would range from domestic and care assistants to nursing staff and managers, while also providing a "major boost" for the local construction industry.