Councils and Police in campaign targeting rogue traders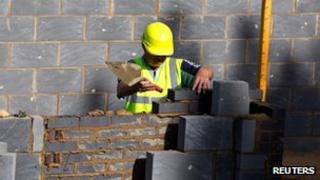 Police and local authorities are to target rogue traders who prey on vulnerable members of the community.
Launched by Falkirk, Stirling and Clackmannanshire Councils and Central Scotland Police, Operation Bionic will see firms visited on site.
Officials will record the company's details and check if they are legitimate.
The two week campaign aims to reduce the fear of bogus workers and doorstep crime.
It is also hoped Operation Bionic will provide a boost to legitimate businesses and help the authorities gather intelligence on rogue firms in order to help in the fight against doorstep crime.
'Horrific examples'
Other agencies will also be involved in the campaign including SEPA and the Department of Work and Pensions.
Councillor Dr Craig R Martin, Falkirk Council's convener of environment and community safety, said: "There are some horrific examples in our communities of how rogue traders have ripped off consumers to the tune of thousands of pounds.
"We, along with our partner agencies, are determined to stop these individuals and wherever possible, prosecute them to the fullest extent.
"This operation will also help legitimate businesses operate locally where well respected traders can carry on their work without being tainted by the issues caused by these criminals."
Spiralling charges
Central Scotland Police said they had numerous examples of unscrupulous firms taking advantage of people.
In one case, a business purporting to be based in Bo'ness took payment of £900 for a job that started out as a £5 repair.
Officers said the work was not completed and the firm responsible cannot be traced.
Sergeant Brian Park of Central Scotland Police said: "We are pleased to support this partnership approach to tackling this kind of crime.
"It focuses on protecting some of the more vulnerable people in our society and promotes public confidence on how these incidents are dealt with in our communities."