Scottish games developers win grants of up to £25,000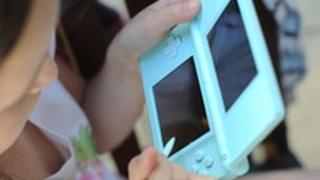 A scheme designed to help the computer games industry has awarded grants to seven Scottish developers.
The start-ups are the latest companies to qualify for support from the Prototype Fund.
The UK-wide initiative offers grants of up to £25,000 to help small and new businesses create prototypes of games and other interactive digital content.
It means 20 Scots firms have benefited from the scheme, 43% of all the companies supported across the UK.
The Prototype Fund is a UK-wide scheme supported by the European Regional Development Fund, Scottish government and Abertay University to help firms launch new companies and test out business opportunities in interactive media.
Commercial development
The announcement was made by Culture Secretary Fiona Hyslop on the first day of the Digital Spark Conference at the University of Abertay in Dundee, which brings together a range of experts in Intellectual Property from academics, legal experts, business leaders, students and entrepreneurs.
Ms Hyslop said: "I am delighted to announce that a further seven Scottish companies are being offered up to £175,000 support from the Prototype Fund to develop their ideas into commercially viable products.
"Scotland is known the world over as a creative and innovative nation, with our computer games industry undoubtedly one of our global success stories.
"Indeed, software and electronic publishing was worth almost £1bn to the Scottish economy in 2010, a third of the value of our creative industries."
Professor Nigel Seaton, principal and vice-chancellor of Abertay University, said: "The fund is designed specifically to fill a gap in the market by unlocking trapped value so as to stimulate economic growth and the creation of new jobs."