Dundee City Council plans £500,000 upgrade to park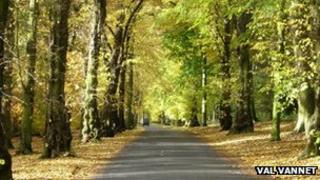 Dundee City Council is hoping to spend £500,000 on upgrading its largest park.
The authority has proposed an action plan to develop Camperdown Park's play areas and the main car park.
Improvements would also be made at Baxter Park, as well as paths in other parks and around the city's "green circular route".
The proposals, which would see the authority spend £1m over five years, will be considered by the council's environment committee next week.
Environment convener Councillor Craig Melville said the programme of upgrades was much needed: "That is why we are putting forward these plans which include £500,000 of local authority spending on Camperdown between now and 2014."
Major programme
He added: "The council is also actively looking at ways how we can attract the rest of the near £1m plan for the park from external sources to complete the funding package.
"After many years, the duck pond at Camperdown has been refurbished and this is just the first step in this major programme at the park."
Reports on the proposed Camperdown, Baxter Park and path improvement works will be put before the environment committee on Monday 10 September.