Falkirk Council considers buying back former local authority homes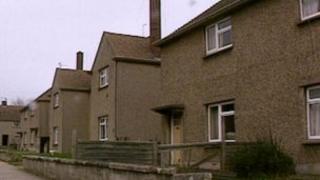 A local authority is considering buying back former council homes as part of a plan to tackle housing shortages.
Falkirk Council's housing and social care committee has discussed purchasing former 'right-to-buy' properties to ease the demand for larger family homes and smaller one bedroom properties.
The plan would be for the council to buy back 100 properties by 2014.
Purchasing the houses would cost the authority somewhere between £7m and £10m.
The next step in the process will see a consultation with tenant and residents' associations and with individual tenants.
Market value
Cllr Gerry Goldie, convener of housing and social care, said: "While the number of properties being bought through 'right-to-buy is decreasing, we still have a large gap in certain areas of suitable housing.
"This idea will go someway to help increasing availability of suitable housing that is so much in demand by individuals and families.
"There will be guarantees in place such as we will only offer what the market value is, that the property will actually meet housing needs and we would only pay for the property and our legal fees and not those of the existing owners."
Since 1984, when 'right-to-buy' legislation was introduced, the total number of three bedroom properties has reduced by 60% of the total stock available.
The council is also planning to build 86 new properties over the next three years as part of their Strategic Housing Investment Plan