Single Dundee Cake recipe sought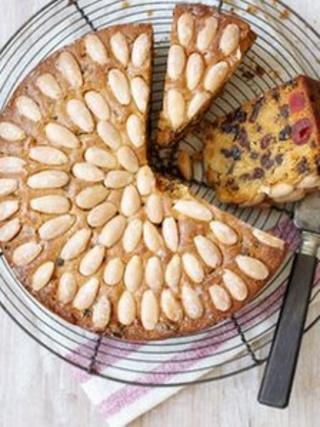 Bakers are to meet to agree on a definitive recipe for Dundee Cake as campaigners bid for European protected name status.
An approved ingredients list must be drawn up if the centuries old cake is to be officially recognised.
Most recipes consist of almonds, candied peel, marmalade, glace cherries and dried fruit, but individual amounts vary between bakeries.
Dundee cake makers will meet on Thursday to agree a common recipe.
Foods given European Union Protected Food Name status are given legal protection against imitation throughout the EU.
The campaign is being spearheaded by baker Martin Goodfellow.
Business opportunity
He told BBC Radio Scotland's Newsdrive programme: "As with anything associated with the city, to have a food product directly associated is a really good thing and a good opportunity for Dundee and for businesses in the area.
"One of the things we will discuss in coming meetings is exactly how you define where it can be produced and what constitutes Dundee cake.
"We are in the early stages of this so it is too soon to say how it will pan out."
The Dundee cake was first mass produced by Dundee marmalade maker, Keiller's, although similar recipes had previously existed throughout Scotland.
Achieving Protected Geographical Indication (PGI) status would give it the same level of protection as Arbroath Smokies and Stornoway Black Pudding.