Black Watch museum receives lottery funding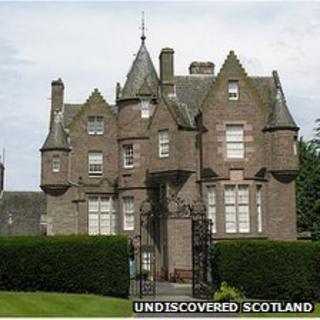 The historic headquarters of one of Scotland's most famous army regiments has been awarded £778,000 of lottery funding.
The Black Watch Museum Trust has plans to transform the base at Balhousie Castle, Perth, approved last month.
Work will begin on a new museum and archive next month, marking the 50th anniversary of the trust.
A £3.2m campaign was set up in 2008 to buy the former regimental HQ from the Ministry of Defence.
Chief executive of the trust, Alfie Iannetta, said: "The trustees have been given the go-ahead for the project and the funding from the Heritage Lottery fund has been confirmed.
"We are hoping to get started on work straight away, it's brilliant news."
He added: "This ambitious project will commence due to the support of the Heritage Lottery Fund, the Forteviot, Gannochy, Rausing and other charitable trusts, as well as the wonderful support that we have received from our regimental family and the general public."
Initial fundraising allowed the trust to buy the castle in December 2008, and it began planning how to develop the existing museum and the castle.
Demolition plans
Development plans were submitted to Perth & Kinross Council in November 2011, which included alterations and an extension to the Hay Street building and the demolition of an old 19th Century extension.
This will create more display space, room for special exhibitions, an improved shop and reception and a tea room.
The plans were accepted in February, but with a level of controversy as a memorial garden is due to be paved over and made into a car park.
Robert MacWilliam, who has lived near Balhousie Castle for over 20 years, said he felt that the plans would "diminish" the area.
But Mr Iannetta said the new developments were vital to "keep the name of the Black Watch alive."
The Black Watch, was formed in 1715 to calm troubles in the Highlands following the Jacobite rebellion against the King.
Since its formation it has become a decorated regiment, fighting in major battles against the French and the Americans in their War of Independence.
Since the formation of the Royal Regiment of Scotland in 2006, the regiment became a battalion.