Perth and Kinross plan to suspend right to buy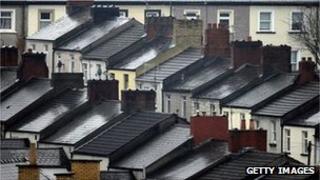 A local authority is planning to suspend the right to buy for council tenants in the hope it will ease the "scarce" housing supply in the area.
Perth and Kinross said it wanted to apply the suspension across the whole area for 10 years.
Council tenants have received letters asking them to respond to the proposals.
More than 4,400 people are currently looking for social housing in the area, according to the authority.
The new rules would suspend the right to buy for anyone who entered their tenancy on or after 30 September 2002 - or who have moved to a new property since then.
Tenants have until 30 December to respond to the proposals.
Housing Convener Peter Barrett said: "I would urge tenants who received our letter to respond to this consultation. Their views are very important to us, and will help us to reach a final decision.
"The suspension of right to buy through pressured area status would help us preserve the scarce supply of affordable housing to rent.
"There is far greater demand for social-rented and other forms of affordable housing than there is supply throughout the Perth and Kinross area."
A final decision will be taken by councillors on 1 February 2012.
A spokesman for Shelter Scotland said a suspension would "offer hope" to thousands of households.
"Suspending the right to buy is a step in the right direction. However, the biggest challenge for all local authorities remains to build enough new homes to meet growing demand," he added.