Electrical appliance caused Airth fatal mansion fire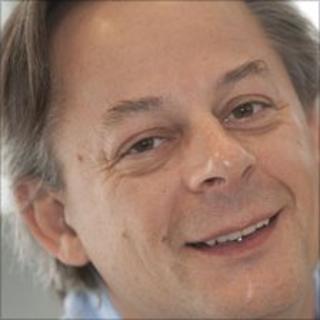 A mansion fire in which a leading businessman died was caused by an electrical appliance, police have said.
Christophe Ferrand, 44, was pulled from the house at Airth in Stirlingshire by firefighters but later died.
His wife Audrey, 45, suffered serious leg injuries. Their eight-year-old daughter and 14-year-old son were treated for smoke inhalation.
Mr Ferrand was European chief operating officer for international asset management firm Aegon.
The blaze broke out in a first-floor bedroom of the Parsonage, in Dunmore Park, on 5 July.
Central Scotland Police and Central Scotland Fire and Rescue Service launched a joint investigation following the blaze at the mansion, which had been on sale for £1.35m at the time.
A police spokeswoman said the force was not looking for anyone in connection with the fire.
She said: "A full investigation has been carried out and the fire was found to be caused by an electrical appliance.
"The fire is not being treated as in any way suspicious."
Inspirational figure
A spokeswoman for Central Scotland Fire and Rescue confirmed the investigation was now complete.
The spokeswoman said six fire engines had attended the fire, as well as an aerial platform, with about 45 firefighters.
She described how they found Mrs Ferrand and the two children outside.
Firemen helped the young girl to safety from an outside parapet on which she was standing, and went in search of the French businessman, who was found and taken outside before being taken to hospital, where he was later pronounced dead.
Mr Ferrand had been with Aegon for almost 10 years in the UK Asset Management business.
He trained as an accountant with Ernst and Young in Paris.
After his death, colleagues described him as "an inspirational figure for those that had the pleasure to work with him", and said he would be "sorely missed by all".
Mr Ferrand's funeral was held two weeks ago in France.
The Parsonage, built in 1863 for the neighbouring Dunmore Estate, was badly damaged in the fire.
A spokesman for the selling agents Savills confirmed the sale of the property had now been "temporarily put on hold".