Cost of Beauly Denny power line scheme rises to £600m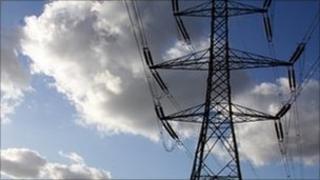 The cost of a controversial new power line from Beauly to Denny has almost doubled, it has emerged.
The eventual price of the scheme is now expected to be around £600m, compared to the original prediction of around £331m in 2004.
The cost will be met by consumers, but regulator Ofgem estimated it would add up to 10p for each UK household a year.
Concerns have been raised over the impact of the network of 600 pylons on the surrounding landscape.
However the energy industry and the Scottish government view the development as vital to the future of Scotland's renewable energy revolution.
The line, being built by Scottish and Southern Energy and Scottish Power, is intended to connect electricity generated by wind, wave and tide in the north of Scotland to the national grid.