Tayside Police officer admits leaking sensitive data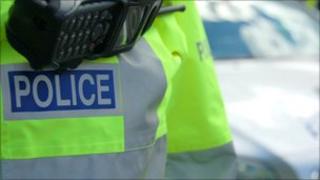 A police officer has admitted leaking sensitive information to her lover who then tipped off a suspect in a criminal investigation.
Police constable Karen Howie, 34, who is married to another officer, has since resigned from Tayside Police.
She admitted two charges of perverting the course of justice at Dundee Sheriff Court.
Her co-accused, Neil Hand, 44, admitted one charge under the Data Protection Act. Both will be sentenced later.
Howie also admitted breaching the Data Protection Act by accessing police computer systems to uncover details of an ongoing police investigation into a counterfeiting operation.
The court was told that Howie was working at Kirriemuir police office during August 2009 when she leaked the information.
Procurator fiscal Catriona Dalrymple, said: "The circumstances came to light with the apprehension of an individual in Arbroath in relation to counterfeit currency.
"He gave specialist information regarding a serving police officer.
"It was clear that he was trying to use this information as leverage.
"He identified Karen Howie and an investigation was launched."
The court heard that Howie had met Hand while work was being carried out on her house.
Ms Dalrymple said: "On 24 August, during an early shift at Kirriemuir Police Office, there were a number of updates in relation to the individual's crime report.
"In that period, Howie called Neil Hand on several occasions, who later made calls to the suspect.
"On 25 August, again Howie accessed the crime report, and again called Neil Hand who then texted the suspect.
A spokeswoman for Tayside Police confirmed that Howie had resigned with immediate effect.
She said: "Tayside Police is entrusted to safeguard personal and confidential information about people in contact with us.
"We value the trust the public have in us and where our staff betray that trust we will vigorously investigate and report such matters for consideration of prosecution."