Tayside charities join forces to help with sensory loss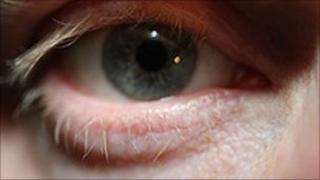 Two charities have joined forces to launch a service supporting people with sensory loss across Tayside.
The Royal National Institute of Blind People (RNIB) and the Royal National Institute for Deaf People (RNID) initiative will help people come to terms with sight or hearing loss.
The new projects - called Hear to Help and Looking Forward - will work within local Tayside communities.
The scheme has been funded by the Scottish government.
Those behind the initiative said it was aimed at reducing the loneliness and isolation experienced by people living with sight or hearing loss.
RNIB Scotland said it was a great opportunity to extend services across the region.
Delia Henry, director of RNID Scotland, added: "RNID Scotland's 'Hear to Help' project will provide life-changing support for NHS hearing aid users and help reduce demands on the local audiology departments for post-fitting rehabilitation services."