Abertay University principal suspended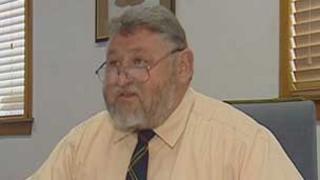 The principal of Abertay University in Dundee has been suspended.
Prof Bernard King has been relieved of his duties while an investigation is carried out into a number of issues raised with the university court.
The BBC understands the move is connected to Prof King's long-term plan for Abertay.
The vice-principal, Nicholas Terry, was also suspended less than two weeks ago, following what the university said was a separate issue.
In a statement, the university said: "The principal and vice-chancellor has been suspended from his duties by the chair of court of the university, pending investigation of a number of issues that have been brought to the chair's attention.
"The principal will be away from the university while the investigation is carried out.
"The chair has appointed Prof Steve Olivier as acting principal and vice-chancellor for the time being, and other arrangements are being put in place to ensure that the operations of the university will remain as unaffected as possible."
The statement added: "We can also confirm that the vice-principal and deputy vice-chancellor was suspended on 21 January, pending investigation of a number of issues that had been brought to the attention of the university. These issues are separate from the issues relating to the principal's suspension."
The university said it would not comment further on the cases while they were being investigated.
David Currie, president of University of Abertay Dundee Students' Association, said: "It is important that students are aware there will be no impact to the academic delivery of courses at the institution and the day-to-day running of the university will continue as normal.
"I have complete confidence in the procedures that have been put in place and have been liaising closely with the acting principal to ensure the student experience at Abertay will not be adversely affected."