Motorists quizzed over Elli Williams A9 death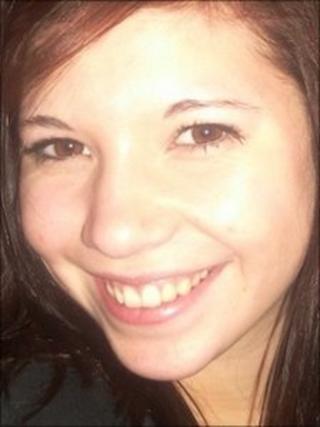 Police investigating the death of a 16-year-old girl on the A9 in Perthshire have questioned 300 motorists at the scene of last week's incident.
Elli Williams was hit by several vehicles on the A9 near Auchterarder at about 2200 GMT on 4 January.
Tayside Police said they were "confident" information they obtained from the motorists would help piece together what happened.
The full circumstances of the incident are still being investigated.
Elli, a pupil at Morrison's Academy in Crieff, was found dead on the southbound carriage after being hit by up to five vehicles.
The road checks, which came exactly a week after the incident, were carried out between 2100 and 2300 GMT on Tuesday.
Police said they spoke to north and southbound drivers in an bid to find people who may have passed by the scene last week.
'Positive response'
Insp Grant Edward, Head of Road Policing in Perth and Kinross, said: "We are determined to take every opportunity to gather all available information into the circumstances surrounding this tragic incident and, despite the wintry weather we were able to achieve the objectives we set ourselves."
Thirty officers were involved in the road checks, he said.
Insp Grant added: "While I cannot go into specific detail I am confident that some of the information we obtained from last night's operation will assist us in piecing together the circumstances around this incident.
"We received a very positive response from the travelling public last night and I thank everyone who was inconvenienced by our activities for the co-operative way in which they responded to our efforts."