Elli Williams family 'devastated' after A9 road death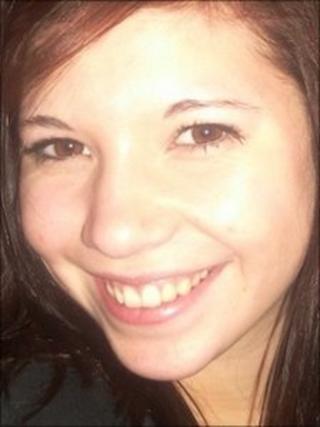 The mother of a 16-year-old girl killed after being hit by several vehicles on the A9 has spoken of her devastation at her daughter's death.
Elli Williams, the eldest of four children, died on Tuesday evening on the A9 near Auchterarder.
Her mother, Cara-Lee Williams, said her death would leave a "huge void" in the life of the whole family.
Tayside Police said they were still trying to establish why the Morrison's Academy pupil was on the carriageway.
Speaking at the family home in Auchterarder, Mrs Williams said: ''The whole family is absolutely distraught and devastated. As a family we are trying to come to terms with the loss of such a wonderful daughter and sister.
"She will be a huge void in not only my life but that of her dad Paul, her brother Joss and her sisters Ines and Eva.
"We would like to thank everyone for their messages of support at this very sad time.''
'Terrible tragedy'
Elli was a pupil at the Community School in Auchterarder before going to Morrison's Academy in Crieff. She also worked part time at Indulge restaurant in Auchterarder's High Street.
The headteacher at her former school, Barbara Boyd, said: "The whole school, staff and pupils, are devastated by this news. Elli was a credit to her family and the school.
"She will be sadly missed by us all. Our thoughts are with the family at this time."
The lifelong learning convener on Perth and Kinross Council, Liz Grant, said the "terrible tragedy" had come as a great shock to the Auchterarder school.
She added: "We are making sure that, through our educational psychology team and the school chaplain, pupils and staff who feel they need support following Tuesday's events can access it."
Tayside Police said their investigation into Elli's death was continuing, but confirmed they were no longer looking for the driver of the first car to hit her.
Supt Tony Beveridge said there had been an "excellent response" from the public to appeals for information.
He said: "The inquiry into Elli's death is still ongoing and we are continuing to piece together her last known movements and establishing why she was on the carriageway.
''News of Elli's death has had a significant impact on the local community, particularly the young people who knew her, some of whom were in her company a short time before the tragic incident took place.
"We are working closely with the local schools and local authority to ensure that the right support mechanisms are in place."