Falkirk Council hands some services to trust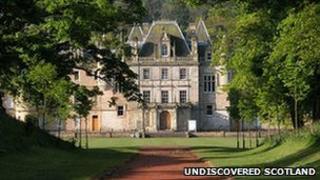 A council is to transfer control of some of its services to a charitable trust.
Falkirk Council is setting up the trust to manage cultural and leisure activities on its behalf.
A range of facilities will be handed to the trust, including management of the Grangemouth Stadium, public libraries and the historic Callendar House.
The authority said the changeover would be in place by the summer and would have a "minimal impact".
Many of the council's parks, museums and the Hippodrome in Bo'ness will also be run by the trust.
However, the council will retain control of community learning and development, library support for schools and bereavement services.
'Community benefits'
A full list of the services being transferred is on the council's website.
Falkirk Council said the new trust would generate savings of just under £1m a year on non-domestic rates and VAT. The authority will still own the multi-million pound assets controlled by the trust.
The new body will also be able to access new forms of funding that are not open to the council.
Adrian Mahoney, convener of leisure, tourism and community at the authority, said: "More than half the councils in Scotland have already established trusts, recognising they can bring community benefits and save money.
"At a time when budgets are tight and local services are under extreme pressure, we need to look at all ways to protect frontline services and jobs. I'm certain the trust will help achieve that."
The trust's board will include local councillors and employee representatives, as well as independent members.