Vandals damage 38 parked cars in Dundee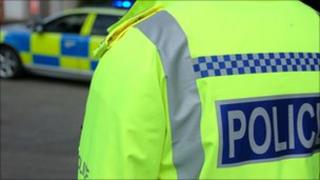 Vandals caused thousands of pounds worth of damage after damaging 38 cars in two separate incidents in Dundee.
On Friday night 27 cars parked in Birkdale Place were scratched with a sharp object.
Then in the early hours of Saturday morning, nine cars in Windsor Street, Windsor Place and Magdalen Yard had their wing mirrors broken off.
In October, about 70 cars and other vehicles were vandalised in the Stobswell area of Dundee.
Ch Insp Suzie Mertes, from Tayside Police, said: "This sort of mindless damage to people's property will not be tolerated.
"Coming just before Christmas, a time when repairs to vehicles can be ill afforded, it is particularly galling for car owners to wake up to this sort of idiocy.
"We appeal to the public to help us track down those responsible so they can be held to account for their actions."
Councillor Borthwick, the local councillor for the Birkdale area, said: "At a time when people are struggling with the weather, and so many decent people are helping and supporting each other, to have mindless individuals damaging property like this is deplorable."