Stirling Castle's military past on display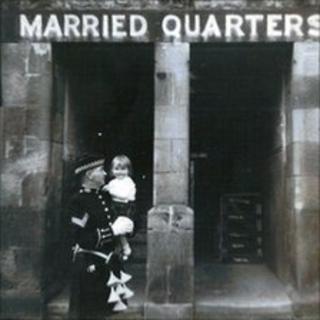 A photographic exhibition is to honour the role of Scottish army recruits who were stationed at Stirling Castle.
The images depict the life of recruits to the Argyll and Sutherland Highlanders who were trained at the castle from 1881 to 1964.
Many of the photographs, being exhibited at the castle, have never been on public display before.
Stirling Castle's Gillian Macdonald said the pictures showed a strong link between the castle and the Argylls.
She added: "Many veterans still remember coming to the castle for their basic training, and families all across Scotland and the UK had ancestors who were based here.
"This exhibition offers insights into what it was like for them - with their barracks in the Great Hall and an assault course along the castle walls."
Ms Macdonald said many vetereans would also recall how the palace also used to contain the canteen, library and the officers' mess.
The palace is the last of the castle's major buildings to have the army fixtures and fittings stripped away so they can be returned to their original appearance.
This has been possible because the military often covered up, rather than destroyed or changed, the fabric of the buildings, Ms Macdonald said.
Historic Scotland have almost completed the £12m project to restore the castle's Renaissance royal palace to how it may have looked in the 1540s.
The title of the exhibition is "Left, right, left, right. Swing Those Arms!", which comes from the recollections of Major T R Ward who was at the castle in the 1940s.
The pictures will be displayed in the Nether Bailey from 19 November to January.
Rod MacKenzie, deputy curator of the Argyll and Sutherland Highlanders Museum, said: "The variety of images, from the more formal photographs to the individual snap shots, wonderfully capture the various aspects of a soldier's life in the castle.
"Hopefully these images will help visitors take a moment to think about the of men and boys who have lived and trained within the walls and who have marched out of the front gate to take their place in the British Army each with their own story to tell."