Historic 250-year-old Carron works seeks former staff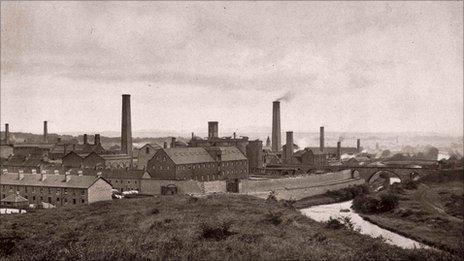 A historic works which played a key role at the Battle of Trafalgar is asking past employees to get in touch.
The Carron Iron Works, which developed cannon used in the 1805 battle, is celebrating its 250th anniversary.
The firm's current owners, Carron Phoenix, want to track down staff who worked on the site and invite them to an anniversary reception.
The Falkirk firm was set up in 1760 and became Europe's largest smelting works, with more than 1,000 staff.
It also became associated with iconic names such as Henry Shrapnel, Alfred Nobel and James Watt, who had his first engine made at Carron.
The site was bought over by Carron Phoenix after the works went into receivership in 1982. Prior to them, the details of staff who worked at the plant are difficult to trace.
Today, the company produces kitchen and bathroom wear.
A specially-convened civic reception is due to be held for past and present employees on 30 November.
Falkirk provost Pat Reid said: "The site has a long and very rich history and as an institution, Carron has brought much accolade and economic prosperity to our area.
"As a mark of respect, we wish to honour all the employees who have been associated with the site throughout its history and celebrate its place in Falkirk's history.
"Employees from any era would be welcomed especially those from prior to 1982, where it has been difficult to trace their whereabouts, but we hope our efforts will identify as many as possible."
As well as providing an opportunity for former colleagues to meet up, the event will also feature an exhibition of old photographs using material from the company's archive as well as from Falkirk Council's museum collection.
A commemorative badge supplied by Falkirk Council will also be given out to former employees who attend.
Related Internet Links
The BBC is not responsible for the content of external sites.