Dundee pupil found with gun on school trip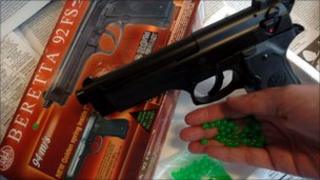 A student at Dundee High School has been caught carrying a BB plastic gun while on a trip to Iceland.
It is understood the gun was found by security officials, either at the airport in Iceland, or on return, at Glasgow Airport.
The incident happened during a school field trip during the summer holidays.
A spokeswoman for the private school said the "individual was no longer at the school" but refused to confirm whether the pupil had been expelled.
She added: "A pupil was found to be carrying a plastic BB gun in his checked hold baggage during a recent trip to Iceland during the summer holidays.
"The matter was investigated fully at the time and appropriate action taken."