Rare book thief absconds for second time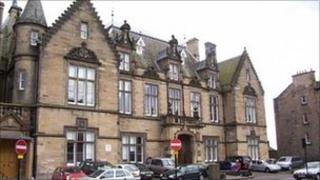 A Stirling man who admitted stealing a rare book and then spent nearly two years on the run has disappeared again.
Sean Cowie, 25, admitted stealing a rare first edition of the poems of TS Eliot and selling it for £4,000 at a court appearance on 29 January 2009.
Cowie was facing a possible jail term and disappeared for 20 months.
He was granted bail for a second time on 27 August and was due to appear for sentencing at Stirling Sheriff Court, but did not turn up.
Commenting on the case Scottish Conservative justice spokesman, Bill Aitken, said: "On the basis of this man's disappearance, it is absolutely astounding he was granted bail on the second occasion.
"There quite clearly was a very high risk of him absconding again, and I am at a loss as to why he was granted bail.
"It is clear he has disappeared into the wide blue yonder. It will take time and money to track him down again."