US firm buys Realtime Worlds project MyWorld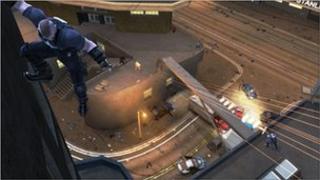 Part of collapsed computer games company Realtime Worlds has been bought by an anonymous American company, administrators have confirmed.
MyWorld, a social gaming project being developed by the Dundee-based company, was bought for an undisclosed sum, a spokesman for Begbies Traynor said.
Bafta-winning Realtime Worlds was founded by the creator of Lemmings and Grand Theft Auto, Dave Jones.
It was seen as one of the UK's biggest gaming firms until its collapse.
The firm employed about 250 people, mainly in Dundee, but also at its parent company head office and online operations base in Colorado.
Realtime was put into the hands of administrators in August.
The company re-employed 23 staff, who had been laid off, to work on MyWorld in an attempt to attract potential buyers.
A Begbies Traynor spokesman said: "One hundred per cent confidentiality has been imposed by the company.
"MyWorld has been sold and unfortunately we cannot disclose any further details of the sale."
Dundee MP Jim McGovern welcomed the development but added: "I urge the company and any potential buyers of the other sections of Realtime Worlds to maintain a presence in the city.
"I fear that the coalition's decision to scrap the computer games industry tax break has made the case for Dundee much more difficult than it need be.
"I am yet to receive a satisfactory response on this issue from the UK government and I will continue pressing them now that parliament has returned."
In an address to delegates at the Digital Spark Intellectual Property conference at Abertay University last month, Scottish culture minister Fiona Hyslop hit out at the UK government's decision to abandon plans for tax breaks for games companies.
The relief was cancelled as part of a raft of cost-saving measures in the budget in June.