Dundee becomes Scotland's first 'digital city'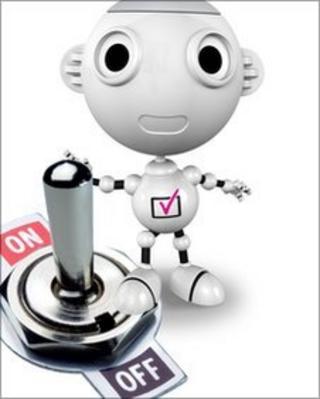 Analogue TV channels have been turned off for good in more than 200,000 households in Scotland.
Viewers in Angus, Dundee, Perth and parts of Fife have been affected by the latest switchover, which took place shortly after midnight.
The changes to the Angus transmitter group make Dundee the first all-digital city in Scotland, Digital UK said.
Many viewers will have to retune digital TVs or set-top boxes as some channels have moved to new frequencies.
The process, which will eventually affect all TV viewers in the UK, involves the conversion of the country's terrestrial television system to digital.
Analogue channels will be switched off region by region and replaced with free-to-air digital TV and radio services.
The change at the Angus transmitter is the largest switchover in Scotland so far.
Paul Hughes, from Digital UK, said: "This is an historic day, as we say goodbye to the old analogue system in this part of Scotland forever and welcome Dundee as the country's first digital city.
"Viewers have responded extremely well and many are enjoying the benefits of digital TV for the first time.
"As with any change on this scale, some people may need a bit of extra help so we and the help scheme are on hand to give advice and assistance to those who may need it."
Viewers can get help on the Digital UK website or by calling an advice line on 08456 50 50 50.