The villagers who bought their own petrol pumps
By Giancarlo Rinaldi
South Scotland reporter, BBC Scotland news website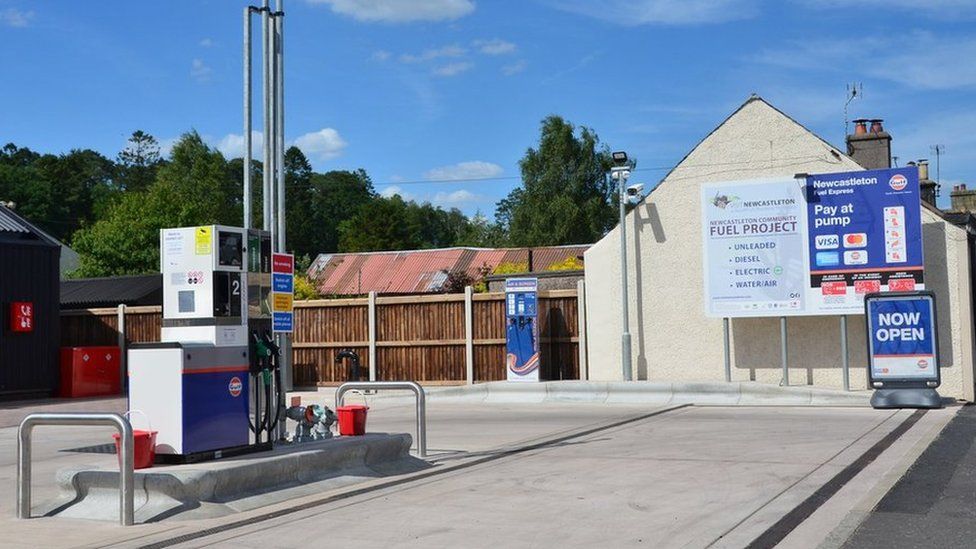 Four years ago there were celebrations in Newcastleton when petrol pumps returned after nearly a decade.
As prices continue to rise, it has been estimated that the savings could be double that amount - and the filling station has been described as a "lifeline" for the area.
Before it reopened, the closest petrol pumps were a 20-mile round-trip away along a narrow back road to Langholm.
In reality, most villagers travelled to Hawick or Carlisle - a journey of at least twice that distance.
Back in March 2018, when the new pumps began operating, the AA estimated the average price for unleaded petrol in Scotland was 119.2p and diesel 122.7p.
Last month, they had soared to 166.7p and 180.6p respectively. The motoring organisation says a 20-mile journey now costs more than £3.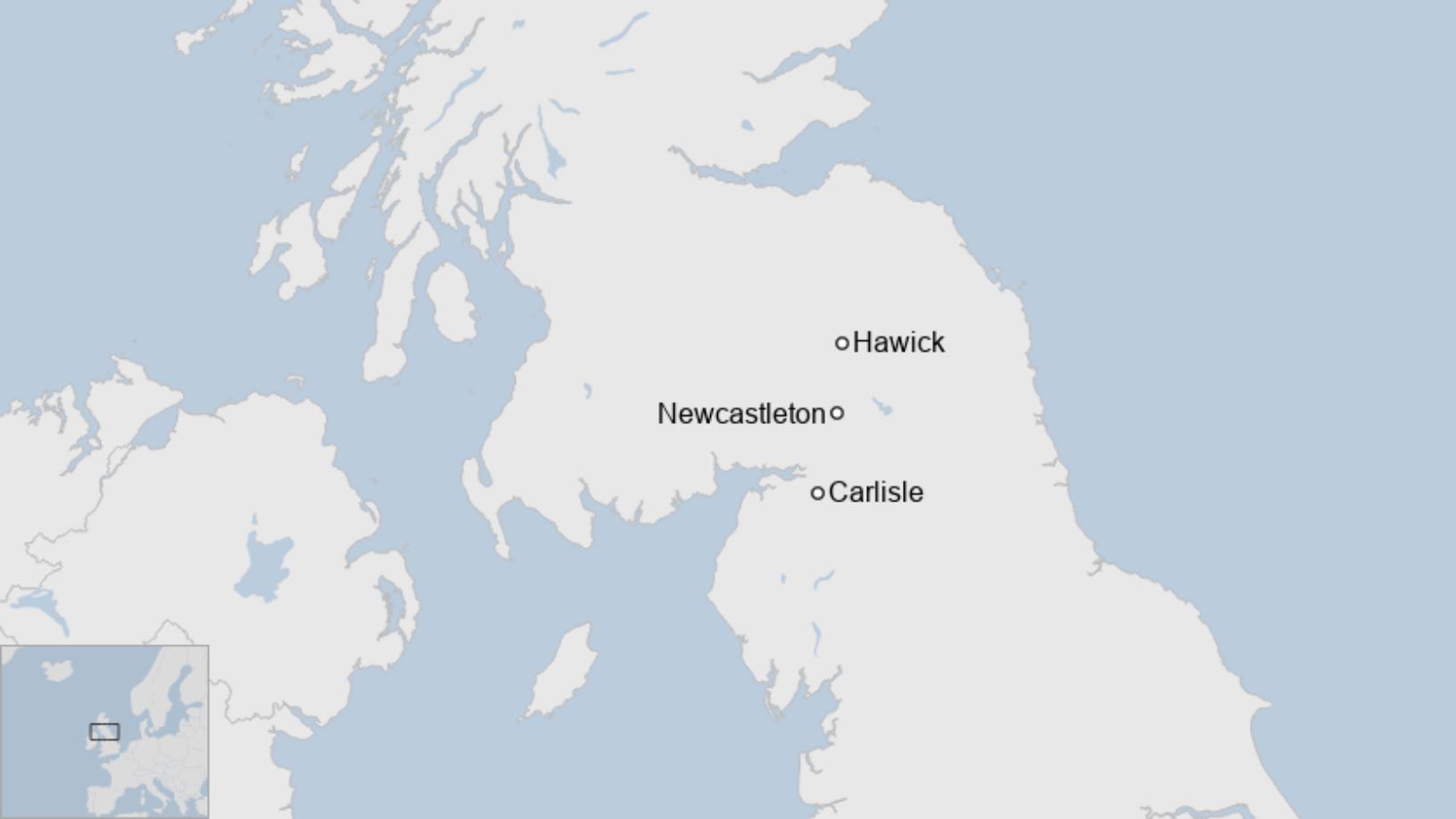 Community council chairman Greg Cuthbert said that with rising petrol prices, the efforts to reopen the pumps in Newcastleton - and put in electric car charging points - were becoming more worthwhile every day.
He said people in the village faced a 50-mile round trip.
"You had to go all the way to Carlisle or either all the way to Hawick to fuel up," he said.
"So you can imagine what that put on your weekly or monthly bills."
Businesses, too, needed to fill up vehicles.
"It was causing real problems and probably knocking profits - if they are making profits - at some of these small businesses and really hitting the community in the pocket," he said.
The pumps made a big difference at first, and are making an even bigger difference now.
"It's brought an awful lot more people into the village that used to bypass us and go on to Carlisle or to Hawick that lived in the near community.
"We are sort of like a focal point for many small rural areas," he said.
Every litre of fuel sold also generates a penny for the community to invest in local initiatives.
Shaun Turnbull has lived in Newcastleton for about 30 years.
He has a small home improvement company, runs the local Spar and post office, is the village undertaker and is watch commander at the fire station.
His family runs four cars and a van from a single household, and he estimated it would take a gallon of fuel to travel to Carlisle and back to fill up.
Mr Turnbull said the reopening of the filling station had also brought some benefits for local businesses.
"You would find people would be going away to get fuel and when they were away they would get their shopping," he said.
"Now you find more people get their fuel here in the village and they get the shopping in the village as well."
It has also meant more visitors, he said, particularly motorcyclists stopping off.
Mr Cuthbert said it was not uncommon for families in the village to run as many vehicles as Mr Turnbull's household.
"That shows you the scale of how much fuel a small, 'land-locked island' - as we call ourselves - needs," he said.
"Anything we do comes at great cost."
A hospital visit or a child's orthodontist appointment can mean an 80-mile round-trip.
"There is real rural poverty in this area," he said.
"It is a huge sum out of your weekly wage to travel to work in Carlisle or Galashiels or Hawick.
"These are the places that we have to go to work, so you can imagine the drain on a family's finances."
He said that made a local filling station all the more helpful, with households now saving perhaps double the original estimates.
"It has been a Godsend," he added.
"It makes a vast difference if you have got your own fuel supply. The fuel station is a lifeline."