F1 legend Jim Clark's story becomes a musical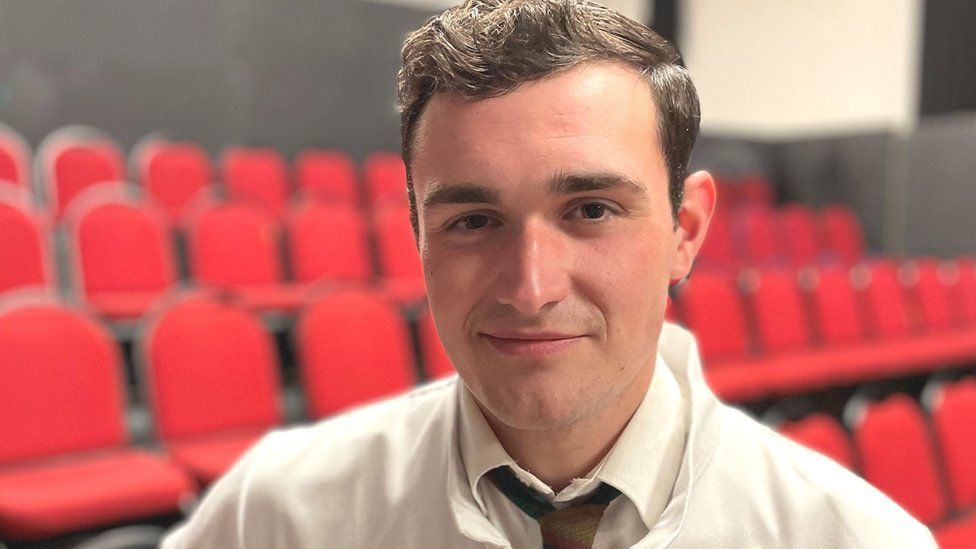 The story of motor racing legend Jim Clark has been turned into a musical.
Clark was crowned Formula One world champion in 1963 and 1965 and won a total of 25 grand prix races.
He was born in Kilmany in Fife but grew up in the Scottish Borders, where the performance in his honour is being staged.
Jim Clark the Musical tells the story of how a sheep farmer from Berwickshire rose to become one of the biggest names in the sporting world.
In addition to his F1 honours, the Scottish driver won the Indianapolis 500 in 1965, becoming the only driver to win both the Indy 500 and the F1 title in the same year.
He died in a crash at Hockenheim in 1968 at the age of just 32.
The musical telling his life story is a sell-out at the Volunteer Hall in Duns.
Writer and director Alex Watson said she had been inspired by the area where Clark grew up.
"I was staying at the bungalow at Edington Mains where Jim lived, his home farm, and I had to take the dog out for walks," she said.
"I used to walk round the fields that were Jim's, that in those days were sheep fields but are now arable.
"I just started to think about him and his life and what an extraordinary experience it must have been to have been a sheep farmer in Berwickshire and then become a double world champion racing driver and win the Indy 500."
She said the contrast between that "very rural life" and the "glitz and glamour and high-octane life" of an F1 driver made great material for a musical.
"I suddenly thought this is a great story of ups and downs and disappointments - you could tell this in song," she said.
"Song to me is something that enables you to say something that you can't just say simply in words - you can say it and more in song."
Teenager Matty Foster, who plays Jim Clark, admitted it was quite daunting to play a man he knew very little about.
"I didn't really know who he was," he said.
However, he has since done his research on his subject.
"A lot of people know who he is, he had an amazing talent, that is clear," he said.
"I just feel like I need to try and portray this guy as best as I can because obviously people see him as a big name in motor racing history."
Erin Kyles - who takes the part of Clark's long-term girlfriend Sally Stokes - also confessed she did not know much about the driver before securing the role.
"I didn't realise when I would come here that there was a Jim Clark Museum and just everything here is Jim Clark," she said.
"So it is quite daunting that they know everything about him.
"It is amazing that it has sold out.
"I think it is just because the locals here feel so strongly about it and they love seeing all the rallies and stuff that are Jim Clark related."
Composer and musical director Mike Hardy said that although it was an unusual subject for a musical, his job had not been too difficult.
"The lyrics were absolutely brilliant so it was quite easy to set those to music," he said.
"Then it was just a matter of finding the right style.
"A lot of it is rock and roll because it is set in the 60s, a little bit of jazz and some of the more plaintiff numbers have a little bit of Scottish folk music about them."
After its three nights in Duns, Ms Watson said she hoped the musical might be able to go further afield.
"I think it tells a story that can be told in lots of different places to lots of different audiences," she said.
"It isn't just for people who are interested in cars or interested in farming or interested in Berwickshire, it has a general appeal."