Scottish Borders councillor complaint figures revealed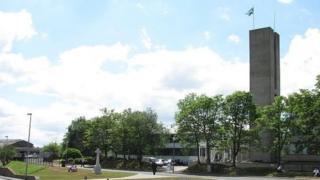 The number of complaints against councillors in the Borders last year matched the lowest figure recorded since 2012.
There were four cases - all of them submitted by a member of the public or an external organisation.
Two concluded no code of conduct breach had occurred but one councillor had to apologise for "inappropriate" comments made about a constituent.
The remaining case has been referred to the Standards Commissioner.
The total complaints in recent years have been:
13 (2012/13)
13 (2013/14)
8 (2014/15)
4 (2015/16)
5 (2016/17)
4 (2017/18)
Councillors will consider the report at their standards committee when it meets on 12 December.