Scottish Borders Council holds toilet transfer talks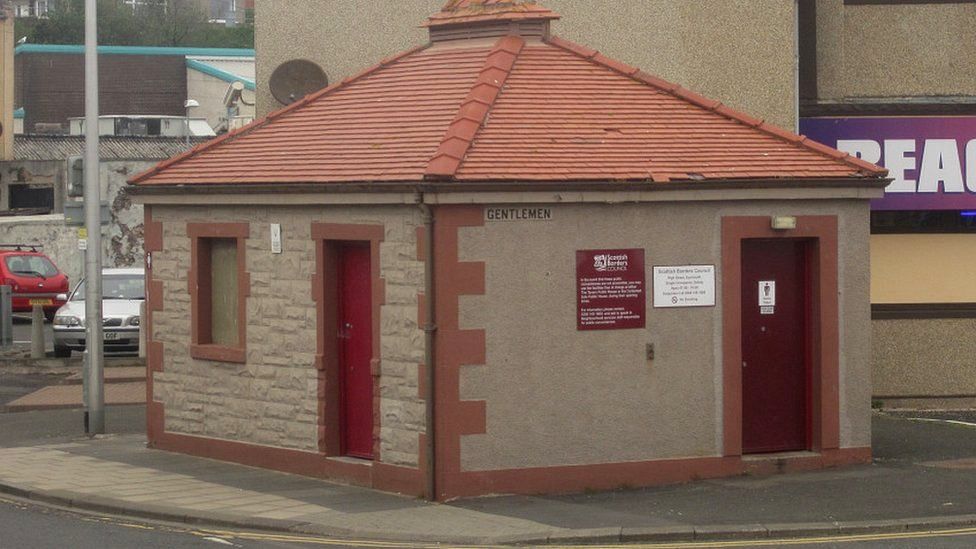 A Scottish council has been in talks with a private company with a view to taking over its public toilets.
Councillors are considering handing over the facilities in the Borders after a charging policy failed to generate the income anticipated.
The business is being consulted after it was agreed to launch a procurement exercise in June this year.
A report on the findings is due to go before Scottish Borders Council at the end of the month.
It could recommend closing toilets, refurbishment works, changes to the current charging regime or a mix of all three.
At a meeting of the Teviot and Liddesdale action partnership, councillors were asked to update the public on the privatisation proposals.
Chris Nicol, a representative from Denholm Community Council, asked: "Has the council made any decision as to whether they are going to abandon the public toilets in our villages?"
Hawick and Hermitage councillor George Turnbull, who serves as the ruling administration's executive member for finance, said the issue would come before councillors towards the end of November.
He confirmed there had been talks held with a private company.
"I think they've been looking at every facility which is still open at this present time," he said.
"In the report that is to come before the council there will be recommendations of different levels: some may be closed, some may be refurbished, the charging system might change, but I've not been privy to the draft report."
Story by local democracy reporter Joseph Anderson
Related Internet Links
The BBC is not responsible for the content of external sites.