Scotland's tree of the year contenders revealed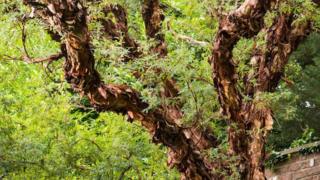 The six contenders to be Scotland's Tree of the Year have been revealed.
The only tree on an island, an elm that travelled the world and a willow grown from a cutting near Napoleon's grave are among the potential winners.
Sites in Dundee, Stranraer, Coldstream, Strathallan, Ecclefechan and Eriskay could take the title.
The tree that wins the Woodland Trust's public vote - which has now started - will secure a £1,000 care package from the People's Postcode Lottery.
The six finalists were chosen by a panel of judges after nominations were submitted by members of the public earlier this year.
The Camperdown elm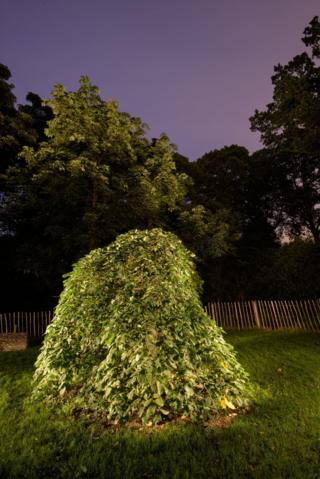 The first contender, the Camperdown elm, is a unique mutant form of contorted weeping elm that was discovered in woods near Dundee in 1835.
It is thought to have been replanted and is now within the city's Camperdown Park.
Camperdown elms went on to become popular in gardens and parks around the world, with cuttings grafted onto wych elm roots.
The source of them all is the Dundee tree which is now more than 180 years old.
Netty's tree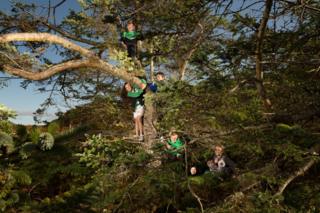 Netty's tree is a spruce that was planted more than 100 years ago on Eriskay.
Until recently, it was the only tree on the windswept island.
The Ecclefechan tree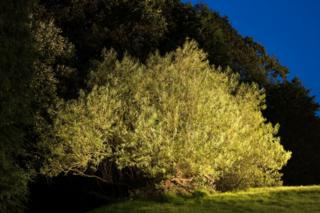 The Ecclefechan tree was grown from a cutting taken from a weeping willow tree near Napoleon's original grave on the Atlantic island of St Helena, before his body was repatriated to France.
The "filo pastry" tree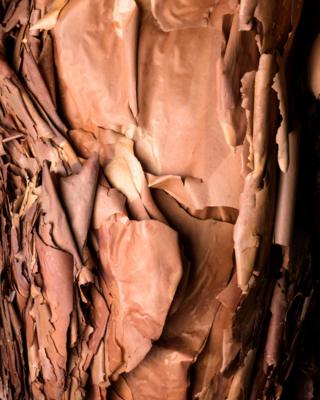 The "filo pastry" tree in Stranraer, so-called because of the way its bark looks, is the largest of the species polylepis australis in the UK.
The species grows at a higher altitude than any other flowering plant on earth, up to 3,000m.
Malloch's oak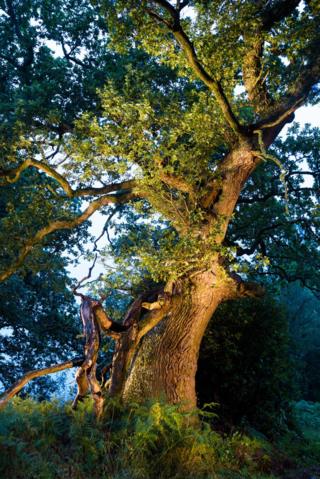 Malloch's oak, in the grounds of Strathallan Castle, is several hundred years old and is totally hollow.
The Flodden tree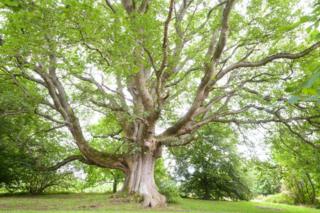 The Flodden tree is a sycamore at the Hirsel Estate in the Borders, which is thought to have been planted in tribute to the Scottish dead at the battle of Flodden.
Sanjay Singh, senior programmes manager with People's Postcode Lottery, said: "From botanical oddities to trees with historic connections or simply at the heart of their communities - these are great examples of trees which are cherished.
"I hope the competition will encourage more people to seek them out, enjoy them and vote for them."
Voting is via the Woodland Trust website until 7 October.
All images are copyrighted.