Old school demolitions planned in the Borders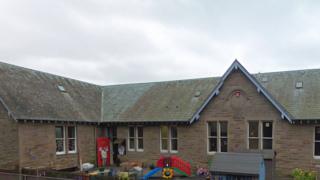 Parts of a number of former school buildings in the Borders will be demolished this summer.
Work will be carried out at the old Duns Primary, current Eyemouth Primary and old High School and Edenside Primary in Kelso.
Scottish Borders Council said the demolitions were being carried out in the summer to minimise the impact.
It said a number of the buildings had not been used for years and had become "unsightly".
The work will see:
much of the former Duns Primary removed
a former nursery at Eyemouth Primary taken down
a section of the old Eyemouth High School science wing demolished
a disused classroom removed at Edenside Primary
The work is being managed by Scottish Borders Council's architect team and carried out by contractor George Beattie & Sons.