Hawick swimming pool reopens after CO2 issues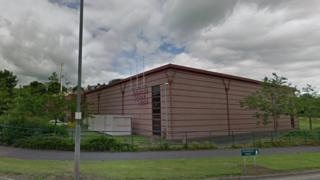 A nationwide shortage of CO2 has been blamed for the temporary closure of a swimming pool in southern Scotland.
The facility at the Teviotdale Leisure Centre in Hawick said it was shutting due to an "unforeseen supplier issue".
Paul Cowan, property manager for Live Borders who runs the site, said it was down to the gas shortage.
The swimming pool was closed for a time but a statement confirmed it was scheduled to reopen for lessons at 15:45 on Thursday.
Mr Cowan said many others were being affected by the issue and facilities like hospitals were "currently taking priority".
Many swimming pools use CO2 in order to control the pH level of the water.