Scottish Borders toilet-charge policy fails to net expected income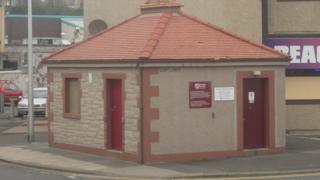 A council decision to charge for using public toilets is set to generate about a third of the income anticipated.
Scottish Borders Council agreed a 30p charge for using 27 of its facilities at a meeting in February last year.
It had initially been hoped it could generate income of £268,000 a year for the local authority.
However, a new report to go to the full council this week has estimated that the total sum generated annually will be £89,000.
As a consequence of the reduction, councillors are being asked to consider five options, writes local democracy reporter Joseph Anderson.
They would be:
maintain the status quo with reduced income
increase charges to 50p
introduce charges at the remaining 14 free-to-use toilets
selected closures based on usage and location
pass toilet management to a third party
The report suggested a number of reasons why the revenue was "significantly less than the estimated levels that were forecast".
"A significant body of anecdotal evidence around payment avoidance has been received and observed, including from elected members," it said.
Among the issues raised are:
"tailgating" - people following a paying entrant into the facility
"good Samaritans" who are leaving a toilet and hold the entry door open for others
families paying one fee for multiple usage
antisocial behaviour where doors are vandalised or wedged open
The council will meet to discuss the way ahead for the schemes on Thursday.