Man jailed over Peebles postwoman murder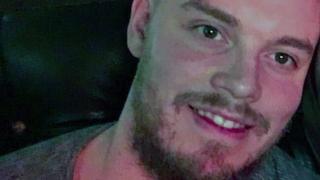 A man who murdered a postwoman in the Scottish Borders has been jailed for at least 16 years.
Nicholas Rogers stabbed Alexandra Stuart, 22, at a house party in Cuddyside, Peebles, last August.
He had admitted killing her but claimed he was suffering from an "abnormality of the mind" at the time.
A jury rejected that claim and convicted him of murder last month. Lord Summers jailed him for life at the High Court in Glasgow.
The judge said it was clear the killer had been in "possession of his faculties" and had ignored warnings not to mix alcohol with drugs.
He added the stabbing was not a "spur-of-the-moment" crime.
Lord Summers said: "You said, 'I may as well kill somebody'. That is what you did.
"Alex Stuart was a popular figure and her death is a tragedy for her family and the whole community."
Victoria Dow, defending, said her client was at pains to make clear that he suffered from "revulsion for his conduct".
The advocate added Rogers wanted to study psychology while in jail to "better understand" how he had found himself in such a situation.
Speaking after the sentencing, Det Ch Insp Stuart Reid said: "The level of violence Rogers subjected Alex Stuart to prior to her death demonstrates what a dangerous individual he is.
"While this sentence cannot undo the pain and suffering he has caused Alex's family, it is my hope that they can find solace in justice having been served and can begin to move on with their lives."
'Wicked and reckless'
In a statement issued through Police Scotland, Ms Stuart's family said the conviction reflected Rogers' responsibility for the "senseless murder" of their daughter.
"Whilst the high court trial was complex, his defence of diminished responsibility due to mental health issues was not upheld," it said.
"We believe appropriate levels of support were afforded to Rogers from mental health professionals of the NHS, which he chose to ignore.
"The verdict of murder makes clear that it was his wicked and reckless behaviour as a result of alcohol and illegal drug consumption that was the substantive issue that led to the death of our daughter."