Rejected Dumfries and Galloway Council retirement bids could be reviewed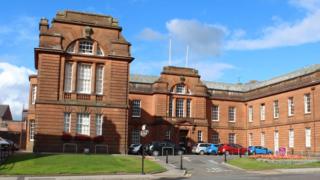 Hundreds of early retirement applications previously rejected by a council could be reconsidered in a bid to reduce spending.
Draft proposals to the Dumfries and Galloway authority look at delivering savings of nearly £40m by 2021.
They have concluded the authority will need to reduce staff numbers to live within its funding.
Among the suggestions is to look again at about 200 early retirement or voluntary severance requests.
The Modernising the Council report will go before councillors next week.
It outlines a wide range of ways the local authority can look to reduce expenditure and costs in the years to come.
'Priority areas'
The report said it would encourage employees to "plan their careers" and provide support and training for anyone wishing to retire or take voluntary redundancy.
The aim is to have "fewer but more multi-skilled staff" but also retrain workers for "emerging priority areas".
Other proposals in the draft document focus on:
removing or changing activities that play only a small part in delivering priorities
minimising a buildings estate which is "ageing and larger than we need and can afford"
maximising income by charging for discretionary services but operating a "targeted and sustainable" concessions scheme
Councillors will discuss the proposals at a full council meeting on 26 June.