In pictures: Thirlestane Castle grounds host car show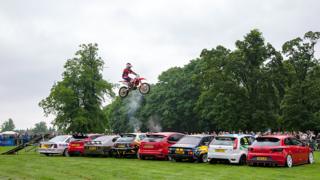 Hundreds of veteran, vintage and classic vehicles descended on south east Scotland on Sunday.
The Borders Vintage Automobile Club (BVAC) Classic took place in the grounds of Thirlestane Castle near Lauder.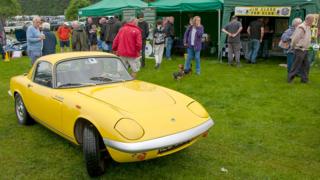 The event has been described as the "best classic car festival in Scotland".
Now in its 46th year, it saw about 1,400 vehicles make the journey to take part.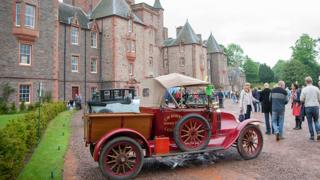 As well as the cars there was a range of family entertainment on offer throughout the day.
This year's show celebrated 70 years of Land Rover and the Citroen 2CV while another notable entry was one of Jim Clark's road cars.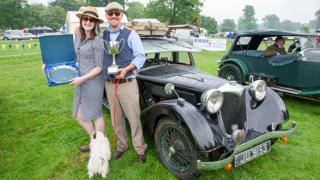 There was also a period dress competition which proved popular.
One of the organisers, Ian Lindley, said he was delighted with the way things went.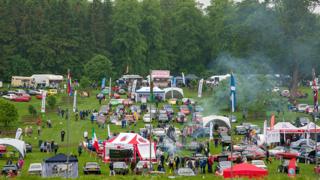 "We are very fortunate that despite the weather we have had an excellent turnout," he said.
"The Borders people support us brilliantly.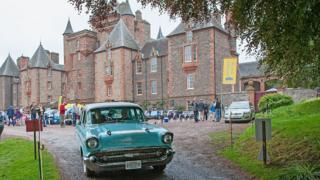 "The show this year has grown and we have all sorts of interesting vehicles which we haven't seen before.
"We have people who have driven from Kent in Ford Anglias and we have people from Malta who have flown across and borrowed a car to participate in the show - it is just wonderful."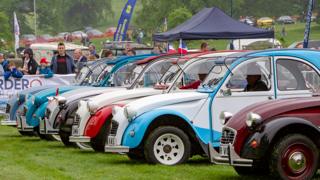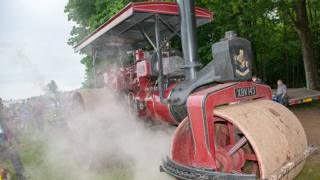 All pictures copyright Dougie Johnston.