'Overwhelming' Eskdale valley turbines face refusal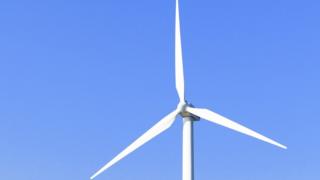 Planning officials have recommended refusal for a set of "overly prominent and overwhelming" turbines in southern Scotland.
The Hopsrig wind farm would be constructed about five miles (7.5km) north west of Langholm.
Developers said the £33m project would see major local investment and create a small number of jobs in the long term.
Planning officers said they recognised the economic benefits but still advised rejection of the project.
Proposals for the site were being examined three years ago when 20 turbines were being considered.
The number of turbines has been reduced to 12 but Dumfries and Galloway Council's planning committee will be told concerns persist about the project.
A report said it would have "significant adverse visual and cumulative visual effects" and has recommended refusal.