Hopes high of unearthing lost monastery in Coldingham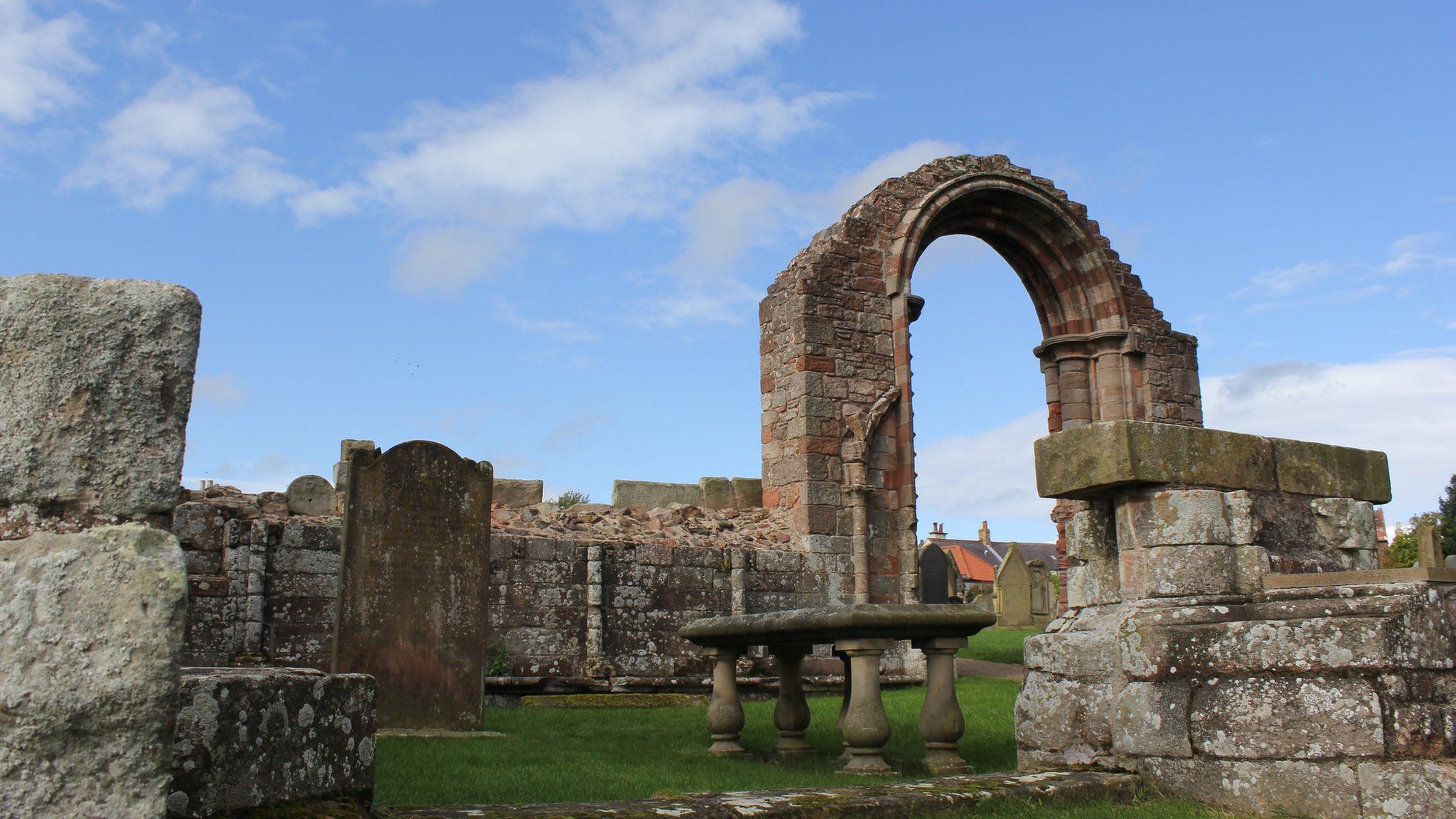 A team of archaeologists is hoping to unearth the remains of a lost monastery in the Scottish Borders.
It was founded near the village of Coldingham by Princess Æbbe - the sister of King Oswald - nearly 1,400 years ago.
The location has so far eluded archaeologists but a team armed with new evidence hopes to be successful.
They will begin the dig in Coldingham next month and have appealed to the public to help them with their search.
Oswald is known as the King of Northumbria who founded a monastery on Lindisfarne in the 7th Century.
However, the monastery founded by his sister Æbbe - who nearby St Abbs is named after - is less well known.
"Despite Coldingham's significance, compared to Lindisfarne, much less is known about it," said DigVentures archaeologist Brendon Wilkins.
"This project aims to change that and reveal Æbbe's side of the story in Scotland."
They hope to do so by unearthing a location in the heart of Coldingham.
"Although previous attempts to locate the remains of the original monastery based on historical sources have come up largely empty handed, we're working with a new set of geophysics results that have revealed a number of possible Anglo-Saxon structures at a slightly different location," said Mr Wilkins.
"Now, we just need to excavate and see if it's really there."
Historical sources have indicated that Æbbe's monastery burnt down soon after she died, was abandoned for a short while, rebuilt and continued to thrive until AD 870 when it was destroyed once and for all by a devastating Viking attack - just like Oswald's at Lindisfarne.
The team ran a small trial excavation in November and collaborated with the community to help decide where to dig during the upcoming excavation.
"Like Lindisfarne, Coldingham is an important site in the story of early medieval Christianity in the British Isles, and yet we know much less about it than other sites of similar significance," said Mr Wilkins.
"This is a chance to redress the balance, and begin answering some big questions about Coldingham's early medieval history."
Anne Dall, secretary for Friends of Coldingham Priory, said they were delighted by the prospect.
"Let's hope that the investigation reveals the hidden traces of Æbbe's lost monastery and throws more light on the history of Coldingham," she said.
The project has already received some Heritage Lottery Fund support and has invited anyone interested in helping to join the excavation.