Drone flown close to nesting birds at St Abbs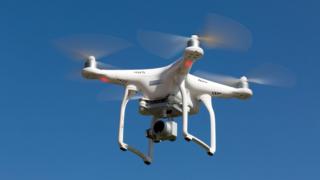 Police have urged the public to "act responsibly" around wildlife after a drone was flown close to nesting birds in the Borders.
The incident happened on cliffs in the St Abbs area on 9 May.
PC Andy Loughlin said the nesting season was a "crucial time" for birds and people should "give them space".
He added that it could be a criminal offence to disturb or interfere with nesting birds so people must ensure they do not get too close.
"Scotland has a very rich and diverse range of wildlife and we must do everything we can to protect it," he said.
"The use of remote drones is an increasingly common pastime and I would like to encourage responsible use and ensure those operating drones abide by any local restrictions which, in some cases, request that drone users do not use them in particular areas."