Council agrees to close St Margaret's Primary in Hawick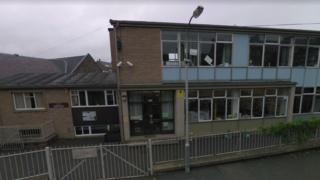 Councillors have agreed to close a Roman Catholic primary in the Scottish Borders.
Officials had recommended that St Margaret's in Hawick should shut and its pupils attend other non-denominational schools in the area.
The site has capacity for 100 children but the current roll is 14 with nobody enrolled in primary one for the current school year.
The council said no school closure decision was ever "taken lightly".
Scottish Borders Council's executive member for children and young people Carol Hamilton said it had recognised it had been an "unsettling time" for pupils and staff.
She said they had tried to "reassure and keep them informed".
"A transition plan has been developed and this will now be put in place to ensure that pupils can be supported with the transfer to their new primary from August," she said.
"Any pupils who are due to move up to Hawick High will continue with the arrangements already in place."