Dumfries and Galloway Infirmary misses out on property award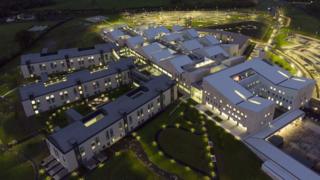 A new hospital in Dumfries has missed out on a top international property award announced in Cannes.
The multi-million pound project faced competition from Belgium, Denmark and the Netherlands for the Best Healthcare Development title.
It was the only Scottish contender across the 11 categories of the MIPIM awards.
However, The Maersk Tower in Copenhagen was named as winner of the category on Thursday evening.