Delayed inquiry into wind farm near Hawick begins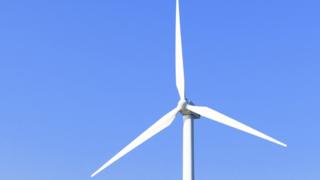 A wind farm public inquiry which was postponed due to bad weather in the Borders has started.
The 10-day hearing into the 15-turbine Birneyknowe project near Hawick was scheduled to start on Monday at Minto Golf Club.
The Scottish government's planning and environmental appeals division confirmed it would be put on hold.
It was also unable to get under way on Tuesday but has now started its proceedings to look at the development.