Tinwald Parish Church stained glass windows smashed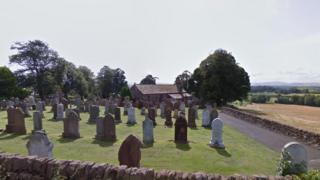 Vandals have targeted a church in a south of Scotland village.
Two stained glass windows were smashed at Tinwald Parish Church some time between 17:30 on Saturday and 08:30 on Sunday.
Police said whoever caused the damage had not gained entry to the property.
PC Simon Gleave said that it was "unbelievable" somebody would target the church and urged the public to help catch whoever was responsible for the "mindless vandalism".