Dumfries schools overhaul funding fears raised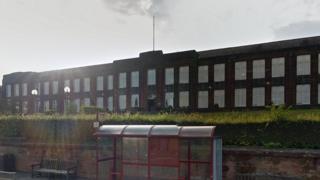 A south of Scotland MSP has raised concerns about the funding for the second phase of a multi-million pound schools overhaul in Dumfries.
Labour's Colin Smyth asked Education Secretary John Swinney for an update on the schools for the future programme.
He said that failure to make funding available soon could put the Dumfries project at risk.
Mr Swinney said detailed development of investment plans was under way and would be announced later this year.
Mr Smyth said that when he had raised the same issue in September last year, Mr Swinney had said he would be revealing funding details later in 2017.
He asked him to explain why there had been no announcement yet.
Phase one
Mr Smyth said a delay in funding could put projects like the Dumfries one at risk.
The first phase of the project is already well under way with the creation of a new north-west Dumfries campus, redevelopment of St Joseph's College and construction of a specialist learning "hub" called the Bridge.
The second phase is intended to carry out major overhauls at Dumfries Academy and Dumfries High School along with a new Laurieknowe Primary and nursery.
It was hoped they could be completed by 2021.
Mr Smyth said the project was not simply about new school buildings but also about "transforming education" and tackling the attainment gap and developing the young workforce.
'Positive discussion'
Mr Swinney said he was "very familiar" with the project and had discussed it with Dumfries and Galloway Council recently.
"It was a very positive discussion, and I acknowledged the significance of the project," he said.
He said it was important to recognise the strength of the school building programme undertaken by his government with 751 projects completed.
"We now have a situation in which 86% of schools are reported as being in good or satisfactory condition," he said.
"The figure was 61% when the government came to office, so there has been a massive transformation in the school estate since then."
He said the government would report to the parliament in due course on its proposals to develop its school building programme.