Melrose health centre expansion put on hold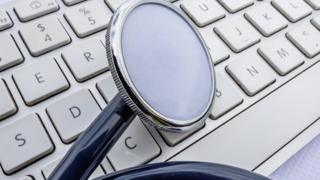 NHS Borders has postponed a major health centre expansion following a decision to shut another facility.
The health board is to consult with doctors and patients in Newtown St Boswells over the Eildon Medical Practice's move to close its centre.
However, in the meantime it has postponed upgrade plans for the practice's site in Melrose.
A statement said that process had been "paused" while they looked at future care provision for patients.
The partners of Eildon Medical Practice - who own and operate health centres in Newtown St Boswells and Melrose - alerted NHS Borders towards the end of last year about their plans to pull out of Newtown in 2019.
Nearly half of the 6,500 patients registered with the practice use that site.
Suitable solution
However, from October 2019 the auction mart building will close with no alternative proposals yet to be put on the table.
The board of NHS Borders accepted the decision when they met last week but responded by announcing they would not progress an upgrade at Melrose until a suitable solution had been found for delivering care to patients in Newtown St Boswells.
About £3m of Scottish government money has been secured to fund medical practice upgrades in the Borders, including Melrose.
Planning permission has already been granted for the extension and refurbishment, and a tendering process has recently been concluded with pre-VAT estimates between £925,000 and £1.12m being submitted.
A spokeswoman for NHS Borders confirmed the redevelopment would be put on hold until a full consultation exercise with Eildon Practice partners, patients and other stakeholders had taken place regarding the Newtown St Boswells decision.